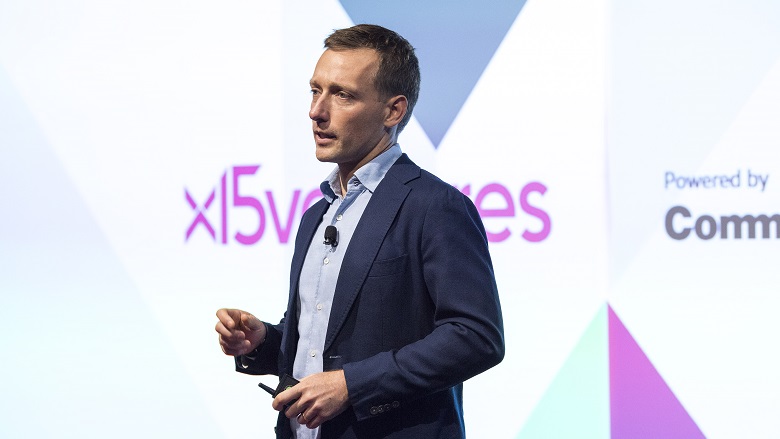 Commonwealth Bank, it's venture building entity x15ventures, and its app Vonto, have this year cemented the bank's leadership in technology and innovation, winning the AFR BOSS Magazine's Most Innovative Companies award in the Banking, Superannuation and Financial Services category.
This is the ninth consecutive year that CommBank has been named one of Australia's Most Innovative Companies, and a first major recognition for x15 since its launch in February 2020.
As one of Australia's largest banks, CommBank aims to provide the best digital banking experience by bringing together market-leading service, technology and innovation.
Over the last few months, x15ventures has rolled out four successful ventures including Home-In, Credit Savvy, Vonto, and Backr, and created strategic partnerships with leading global businesses such as Microsoft, KPMG, Square Peg and Zetta.
Vonto, the winning innovation developed through x15, is an app that helps small business owners make better data-driven decisions, by connecting key business tools in one platform (including Xero, Google Analytics, Shopify, Instagram, Facebook, and Vend), giving them a holistic view of their business data without the effort of switching between different platforms, populating spreadsheets, and conducting their own analysis.
x15ventures Managing Director, Toby Norton-Smith, said the award win is a testament to CommBank's continued commitment to being the best in digital.
"We're thrilled to receive this award. It's recognition of the tremendous support and investment CommBank gives to innovation, the effectiveness of x15ventures, and of course the grit, humour and determination of the Vonto team.
"None of this would have been possible without the partnership provided by the Enterprise Services, Digital, and Emerging Technology teams."
CBA investing in innovation to offer compelling customer experiences is a key part of the CommBank DNA. As Australia's leading digital bank, CommBank is constantly developing and looking for new and innovative technologies.
One of the ways the bank does this is through its 'Unleashing Innovation' open platform, which empowers employees to raise new ideas, share continuous improvement suggestions, and collaborate with one another to drive innovation and improvement of the bank's products, processes, systems and services.
CommBank's Most Innovative Company award win followed a rigorous assessment process managed by innovation consultancy firm Inventium, in conjunction with a panel of industry expert judges.
Inventium founder, Dr Amantha Imber, said: "The global pandemic has truly given rise to the saying 'necessity is the mother of invention', and we are thrilled to recognise many organisations who have successfully pivoted their offerings and relished the opportunity for change."
For more information, please visit www.afr.com
---
About the AFR BOSS Most Innovative Companies List
The AFR BOSS Most Innovative Companies list (previously the BRW Most Innovative Companies list) is now in its ninth year. The list ranks the most innovative organisations in Australia and New Zealand, by industry, and is the only national list of its kind. The list is judged and compiled by Inventium – Australia's leading innovation consultancy. Inventium uses a unique, scientifically proven approach to help organisations grow through innovation. In 2020, the list comprised of ten industry lists, compiled from over 600 nominations. www.mostinnovative.com.au
About x15ventures
x15ventures is a wholly-owned subsidiary of CBA, with funding provided from CBA's $1 billion annual technology investment envelope, its own delivery model, and a dedicated management team. x15ventures is working with leading global businesses including Microsoft, KPMG High Growth Ventures, to deliver ongoing expertise and support for digital innovators. The CBA venture building entity is building the next generation of solutions for our 15 million customers and beyond, by unlocking new value from CommBank's assets through partnership with the tech and innovation community. x15ventures partners with seasoned entrepreneurs, offering them support, guidance and access to CBA's customer base and distribution networks. For more, please visit www.x15ventures.com.au