Recently, the SHAZAM marketing team received three NOVA Awards from the Iowa chapter of the American Marketing Association (AMA)!
Competing with large companies and full-service advertising agencies, SHAZAM's marketing team took best in category for copywriting, second place for small budget campaigns and second place for special events.
Copywriting: This category recognizes the skills copywriters offer to paint ideas, products and services in a compelling and memorable way. SHAZAM's Dispute Resolution Services campaign was recognized as the best in its category. The campaign helped SHAZAM exceed our Dispute Resolution Services enrollment goal by 120 percent!
Small budget campaign: This category recognizes outstanding and innovative marketing on a tight budget. SHAZAM's entry was a direct mail campaign with an overnight letter and customized packet filled with the key advantages of SHAZAM, testimonials, special incentives, enrollment documents and more to ensure financial institutions had everything they needed to make a very important decision about who should be their financial services provider. The marketing team's fast action and bold approach garnered 55 hot leads!
Special event: Once again, the SHAZAM Forum was recognized as outstanding for its use of a special event to meet marketing goals. The entry was recognized for its dynamic multi-channel marketing plan that created awareness, piqued interest and offered a compelling reason for SHAZAM clients and prospects to attend the event. The 2017 SHAZAM Forum saw a record number of registrations, and 100 percent of attendees gave "satisfied" or "very satisfied" ratings after the event.
"We competed against some highly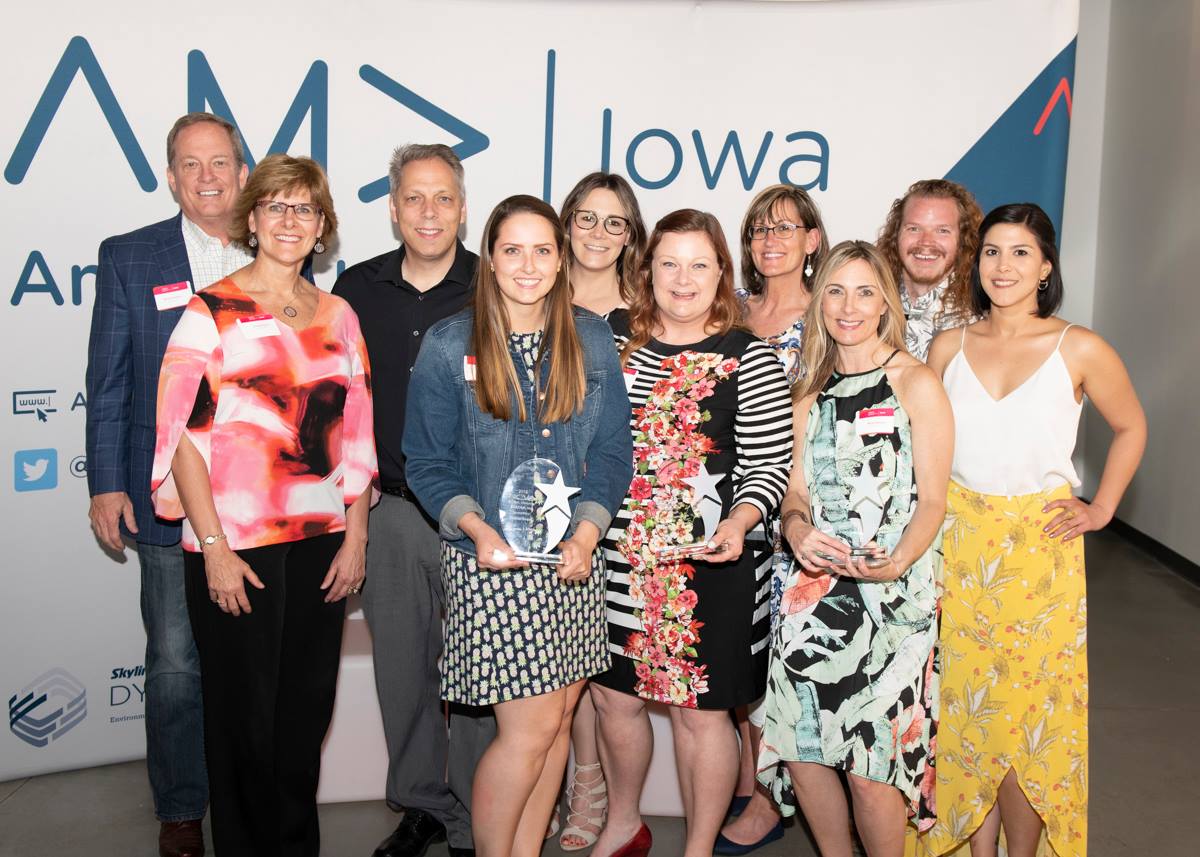 accomplished and innovative organizations this year. I'm very proud of the team and tip my hat to their amazing talent, focus and passion that continue to drive meaningful results for our company and the community financial institutions we serve," said Kathy Schmitt, vice president, marketing.
Put the team to work for you! Our SHAZAM Marketing Services team can also help your marketing efforts – big or small. Need an insert created? Let us help! Need a whole marketing campaign for a grand opening? We can do that, too! Email [email protected] to get started.